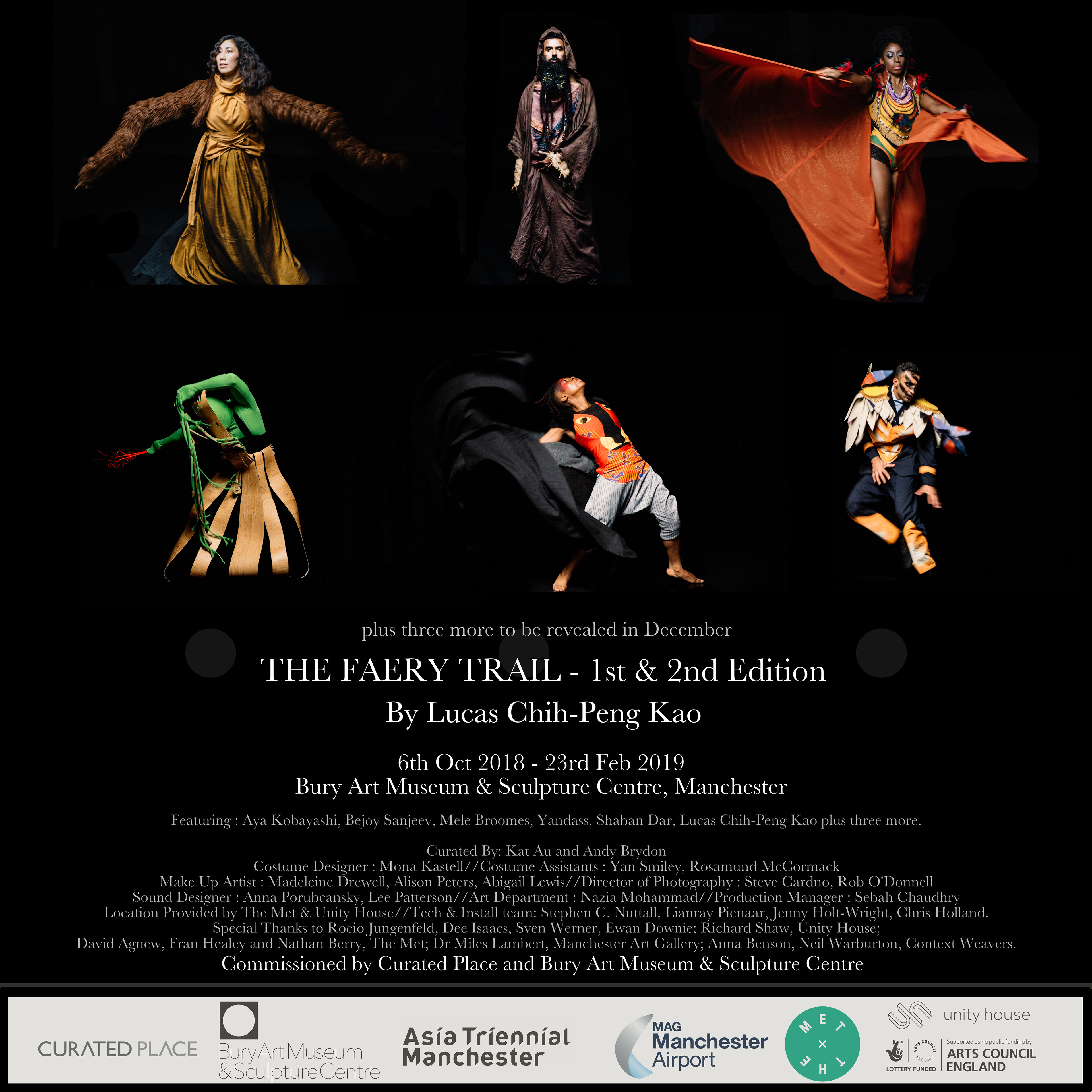 Current Exhibition:
Bury Art Museum, Manchester
6/Oct/2018-23/Feb/2019
The Faery Trail is a site specific installation, an re-imagination of faery tale creatures in a contemporary world.
Inspired by the fantasy artwork of Arthur Rackham, early cinema exploration by the Lumière Brothers and Thomas Eddison, and responding to the absence of non-white bodies in the history of art and faery tales, The Faery Trails will create a magical site-specific experience reinterpreting traditional western folklore through a globalised lens.
Working closely with performers from local area and using methods from physical theatre, psychology and storytelling, Lucas drawn out a unique magical creature from the performers using their own imagination and psyche. The creature is further developed with costume designer Mona Kastell and through rehearsals to define their character and movement. The creatures are then filmed and projected onto designed surfaces such as objects or trees.

Bury Sculpture Centre will become both gallery and studio as Lucas creates six more creatures, inspired by the collection of items of the museum. The Faery Trails is part of the Asia Triennial Manchester.

Trail Family.
CREDIT:
2nd Edition: Bury Museum & Sculptural Centre
Performers:
Yandass, Shaban Dar, Lucas Chih-Peng Kao plus three more.
Curated By: Kat Au and Andy Brydon
Director/Concept: Lucas Chih-Peng Kao
Costume Designer : Mona Kastell
Costume Assistants : Rosamund McCormack
Make Up Artist : Abigail Lewis
Director of Photography : Rob O'Donnell
Sound Designer : Lee Patterson
Production Manager : Sebah Chaudhry

Location Provided by The Met & Unity House

Tech & Install team: Stephen C. Nuttall, Lianray Pienaar, Jenny Holt-Wright, Chris Holland.

Special Thanks to Rocio Jungenfeld, Dee Isaacs, Sven Werner, Ewan Downie; Richard Shaw, Unity House; David Agnew, Fran Healey and Nathan Berry, The Met; Dr Miles Lambert, Manchester Art Gallery; Anna Benson, Neil Warburton, Context Weavers.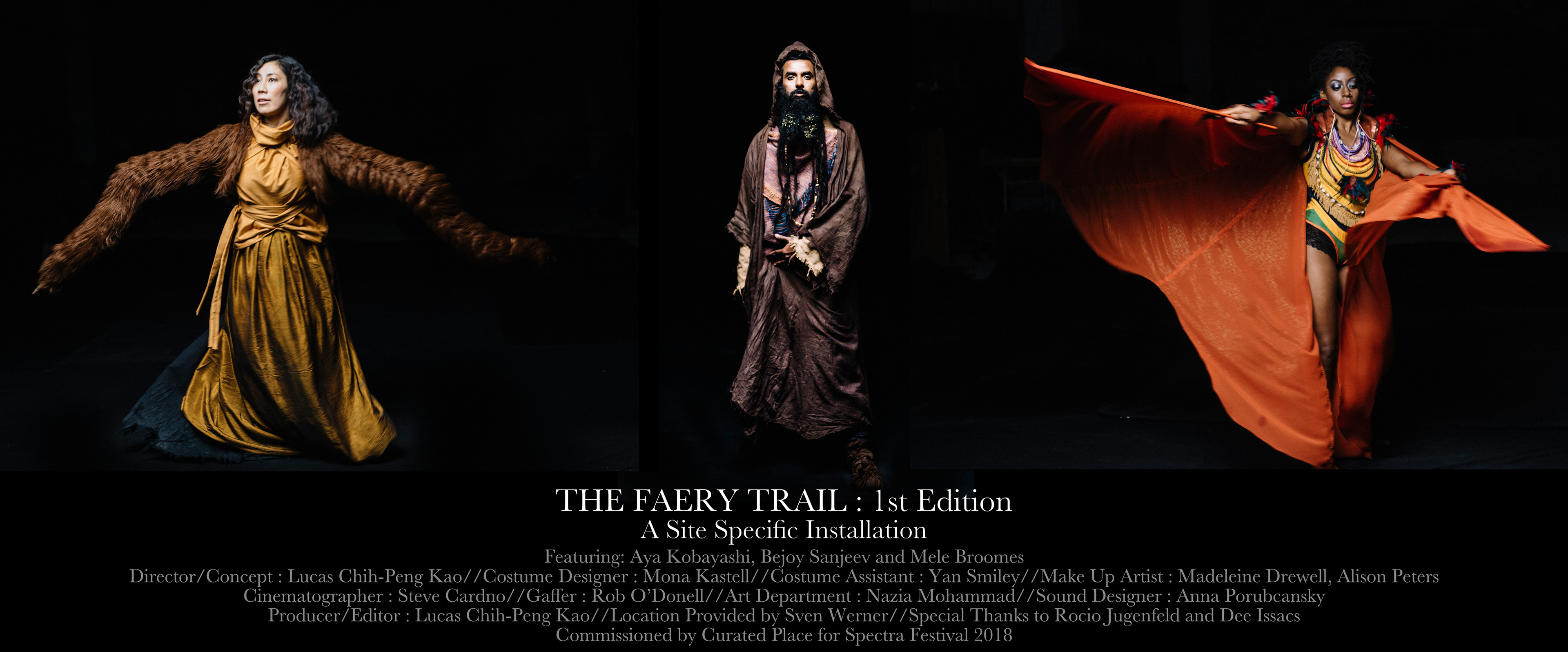 1st Edition: Spectra Festival Aberdeen 2018


Performers:
Mele Broomes
Aya Kobayashi
Bejoy Sanjeev
Director/Concept Lucas Chih-Peng Kao
Costume Designer Mona Kastell
Costume Assistant Yan Smiley
Make Up Artist Madeleine Drewell
Make Up Artist Alison Peters
Cinematographer Steve Cardno
Gaffer Rob O'Donell
Art Department Nazia Mohammad
Sound Designer Anna Porubcansky
Producer/Editor Lucas Chih-Peng Kao
Location Provided by Sven Werner
Special Thanks to Rocio Jugenfeld and Dee Issacs